2014 Canadian Sport Film Festival program
Welcome to the program of the 6th annual 2014 Canadian Sport Film Festival
Presented by Toronto Pearson International Airport
Date
Time
Feature screening
Screening with …
Friday, May 16
7:00 pm
Red White Black & Blue
The Basketball Game
Saturday, May 17
12:00pm

Youth program

: Faith's Goal, Youth of Yangon, Dancing with Style, A Veiled Soul
2:00pm
Algorithms
The Perfect Fit
4:30pm
Walk On
I Love Hooligans
7:00pm
Next Goal Wins
Baghdad Messi
9:30pm
Black Diamonds
Rooting for the Home Team
Sunday, May 18
12:00pm
Road to Silverstone
Outside the Ring
2:15pm
The Ride
Mountains Will Move
4:30pm
Running for Jim
Tzuf
7:00pm
Back on Track
Mohawk Midnight Runners

Friday, May 16
7:00pm (Opening Night)
Red, White, Black & Blue (2012, documentary, USA/New Zealand, 81 min, dir: James Brown) – Ontario premiere
A boys' team and a girls' team from south Los Angeles take their new-found rugby skills across the world as they tour New Zealand.  By playing local communities, both Pakeha and Maori, the players learn and grow with their teammates, discover new cultures, and dispel myths about the community that they represent.
Opening night sponsored by Toronto Inner-City Rugby Foundation

Screening with:
The Basketball Game (2011, animation, Canada, 5 min, dir: Hart Snider)
Nine-year-old Hart is attending Jewish summer camp for the first time, when he finds himself part of an epic basketball game between his camp and students of a notorious local Holocaust denier. What awaits him on the basketball court?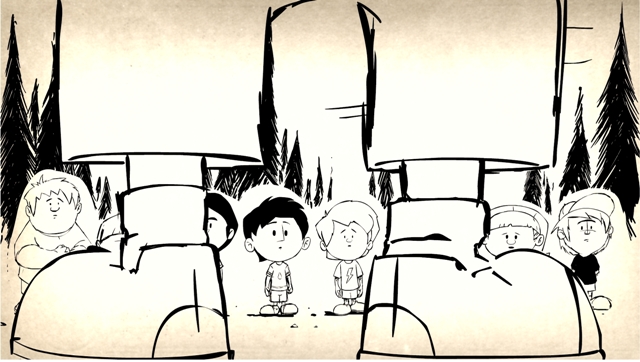 Saturday, May 17
12:00 pm (Youth program)
Faith's Goal (2013, documentary, Canada, 5 min, dir: Elizabeth Lee)
Eleven-year-old Faith Walker recounts her experiences playing in a previously all-boys' hockey league, with advice from 2014 Canadian Olympian Jenn Wakefield.
Youth of Yangon (2013, documentary, Myanmar, 13 min, dir: James Holman) – Canadian premiere
A look at the emerging skateboarding community in Myanmar.
Dancing with Style (2012, documentary, Netherlands, 17 min, dir: Xander de Boer)
Eugène sets out to get his bullying classmates to take ballroom dancing seriously.
A Veiled Soul (2010, narrative, France, 24 min, dir: Sylvain Bresson) – Canadian premiere

Fifteen-year-old Samia struggles with the traditionalism of her family and her desire to run track.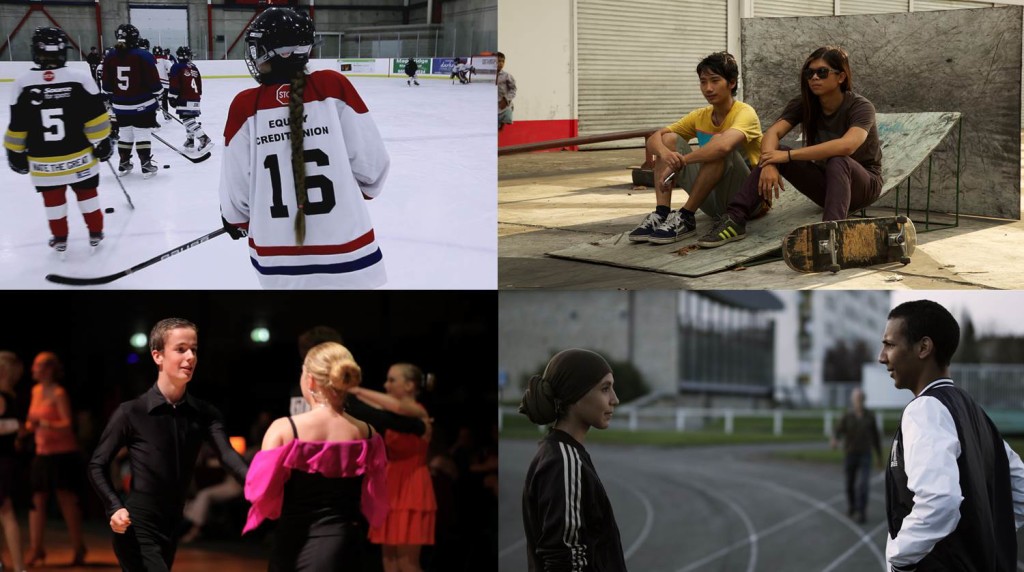 Algorithms (2012, documentary, India, 96 min, dir: Ian McDonald) – Canadian premiere
In India, a group of boys dream of becoming Chess Masters. But this is no ordinary chess and these are no ordinary players, competing as they do in the thriving but little-known world of Blind Chess.

Screening with:
The Perfect Fit (2011, documentary, Scotland, 9 min, dir: Tali Yankelevich) – Canadian premiere
Ballet shoes might be worn by delicate girls, but they are crafted by burly men. A perfectionist shoemaker pounds his soul out making each pair, as he tries to ease the burden on dancers' feet.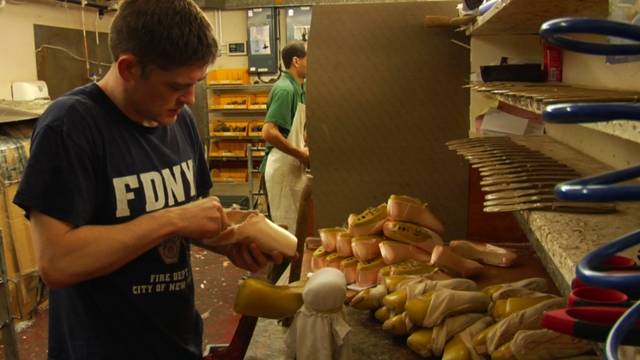 Walk On (2013, documentary, USA, 82 min, dir: Mark Bashian) – Canadian premiere
Despite medical forecasts, Joseph Kibler, a disabled HIV+ 21-year-old took his first steps with a cane at the age of 18. Now Joseph is training for an AIDS walk, while educating others about HIV and disabilities with the help of a quadriplegic comic, an amputee sprinter, and a disabled veteran.
Co-presented with Inside Out

Screening with:
I Love Hooligans (2013, animation, Netherlands, 12 min, dir: Jan-Dirk Bouw) – Canadian premiere
A football hooligan feels unconditional love for his club. This however means hiding his true self.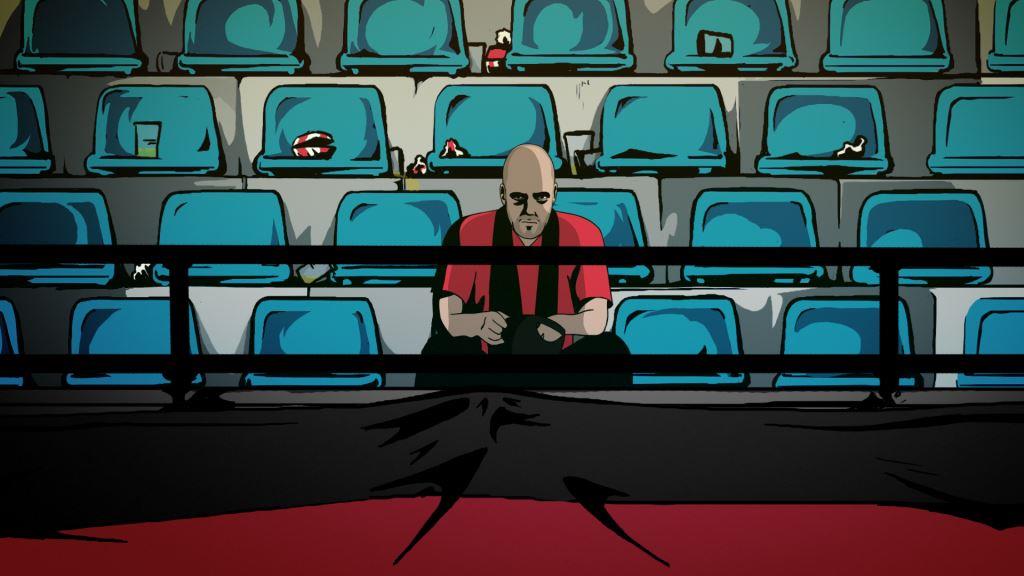 Saturday, May 17
7:00pm (Feature Screening)
Next Goal Wins (2014, documentary, UK, 93 min, dir: Mike Brett & Steve Jamison) – Canadian premiere
When the American Samoan national soccer team lost to Australia 31-0, these tiny islands crash-landed into last place in the FIFA world rankings. Despite having not won an official match for more than a decade, the team's love of soccer and American Samoan pride sustain them as they train for the next World Cup.

Screening with:
Baghdad Messi (2013, narrative, Belgium/UAE, 19 min, dir: Sahim Omar Kalifa) – Canadian premiere
Eight-year-old Hamoudi is soccer mad. He and his friends eagerly anticipate the Champions League final between Barcelona and Manchester United. But the TV breaks down and reality intrudes.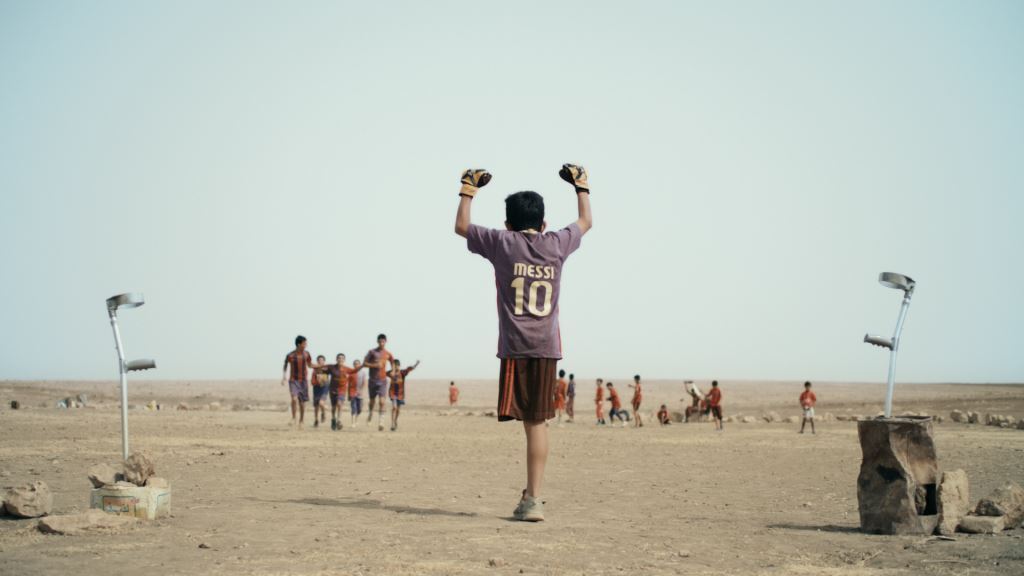 Black Diamonds (2013, narrative, Spain/Portugal, 110 min, dir: Miguel Alcantud) – Ontario premiere
Two 15-year-olds from Mali are spotted by a scout, separated from their families and brought to Europe with the promise of soccer stardom. Their journey reveals the shadows behind the beautiful game.

Screening with:
Rooting for the Home Team (2012, documentary, Brazil, 5 min, dir: Erick Boustead through consultation with Comunidades do Trilho) – Canadian premiere
Faced with displacement by World Cup 2014 construction, 22 communities in Fortaleza, Brazil, fight to remain in the homes they have occupied for generations.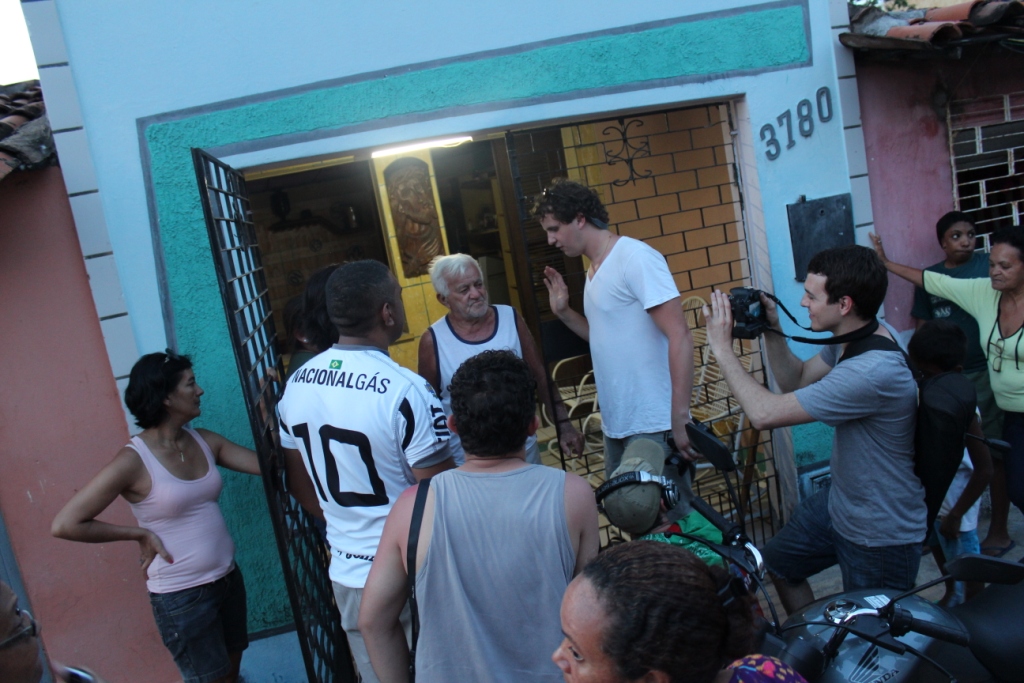 The Road to Silverstone (2013, documentary, Finland/Palestine, 58 min, dir: Johan Eriksson) – Canadian premiere
A group of young Palestinians attempt to build a Formula 1 race car, the first ever built in Gaza, and bring it to compete at the international Formula Student competition at Britain's famous Silverstone track.

Screening with:
Outside the Ring (2013, documentary, Canada, 28 min, dir: Joanne Green & Steve Lindsay) – Canadian premiere
A group of women and transgendered survivors of violence in Toronto are part of a unique violence recovery program that integrates boxing into their healing.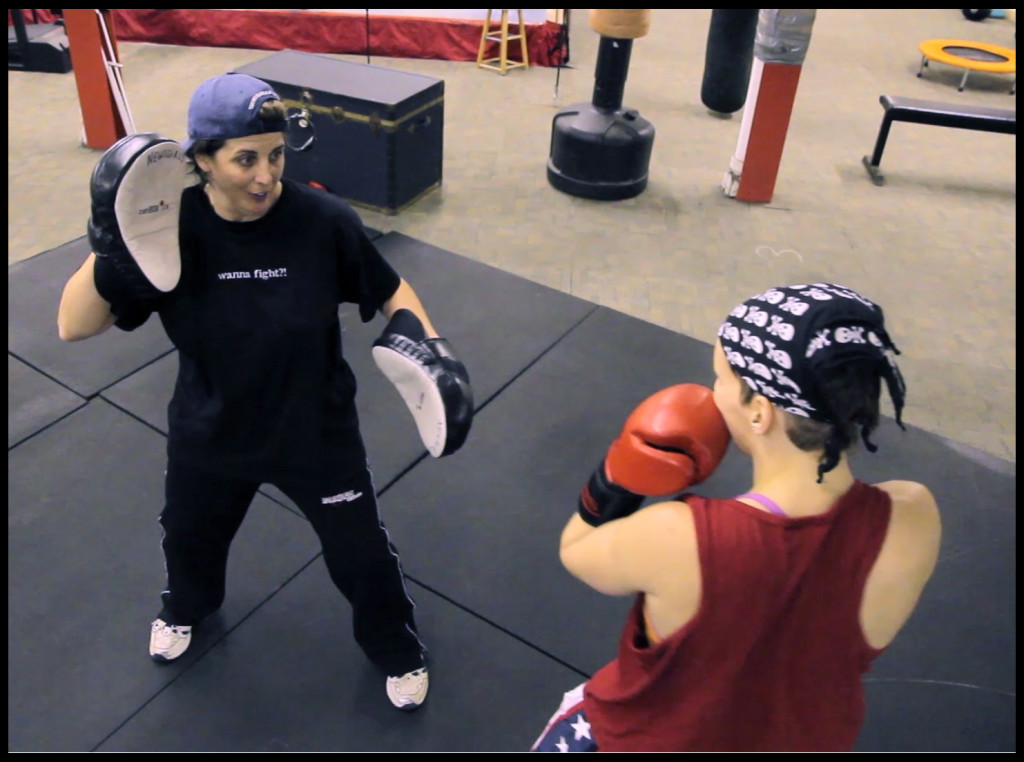 The Ride (2012, documentary, Australia, 55 min, dir: Sandra Cook) – Canadian premiere
Four men – three paraplegics and one a quadriplegic – journey 5000 km across the Australian outback on quad bikes to return to the places where they suffered the injuries that are now a part of their everyday lives.

Screening with:
Mountains Will Move (2012, documentary, Tanzania/Australia, 30 min, dir: Douglas McCann) – Canadian premiere
An all-female group of Australian teenagers looking to raise money for a good cause are joined by a group of Tanzanian girls struggling to overcome poverty and inequality as they attempt to reach the top of Mount Meru, one of the highest mountains in Africa.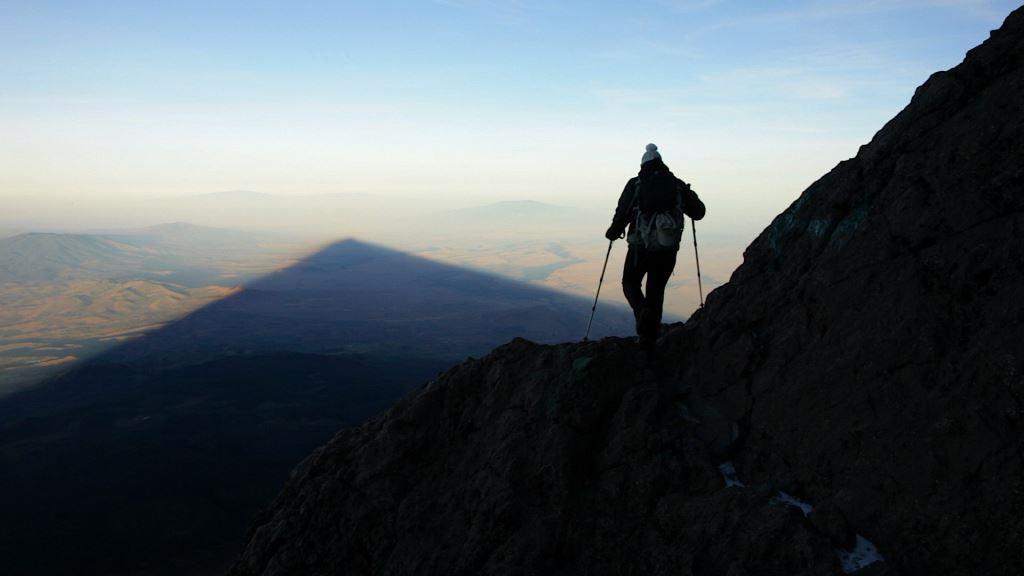 Running for Jim (2013, documentary, USA, 78 min, dir: Robin Hauser Reynolds & Dan Noyes) – Canadian premiere
The inspiring story of record-breaking high school running coach Jim Tracy, his battle with Lou Gehrig's disease, and the 2010 championship team that brought his story to international attention.

Screening with:
Tzuf (2011, narrative, Israel, 24 min, dir: Ofer Matan)
An Israeli basketball coach discovers he can obtain legal status for African refugees by having them play on his team, until a league administrator comes calling.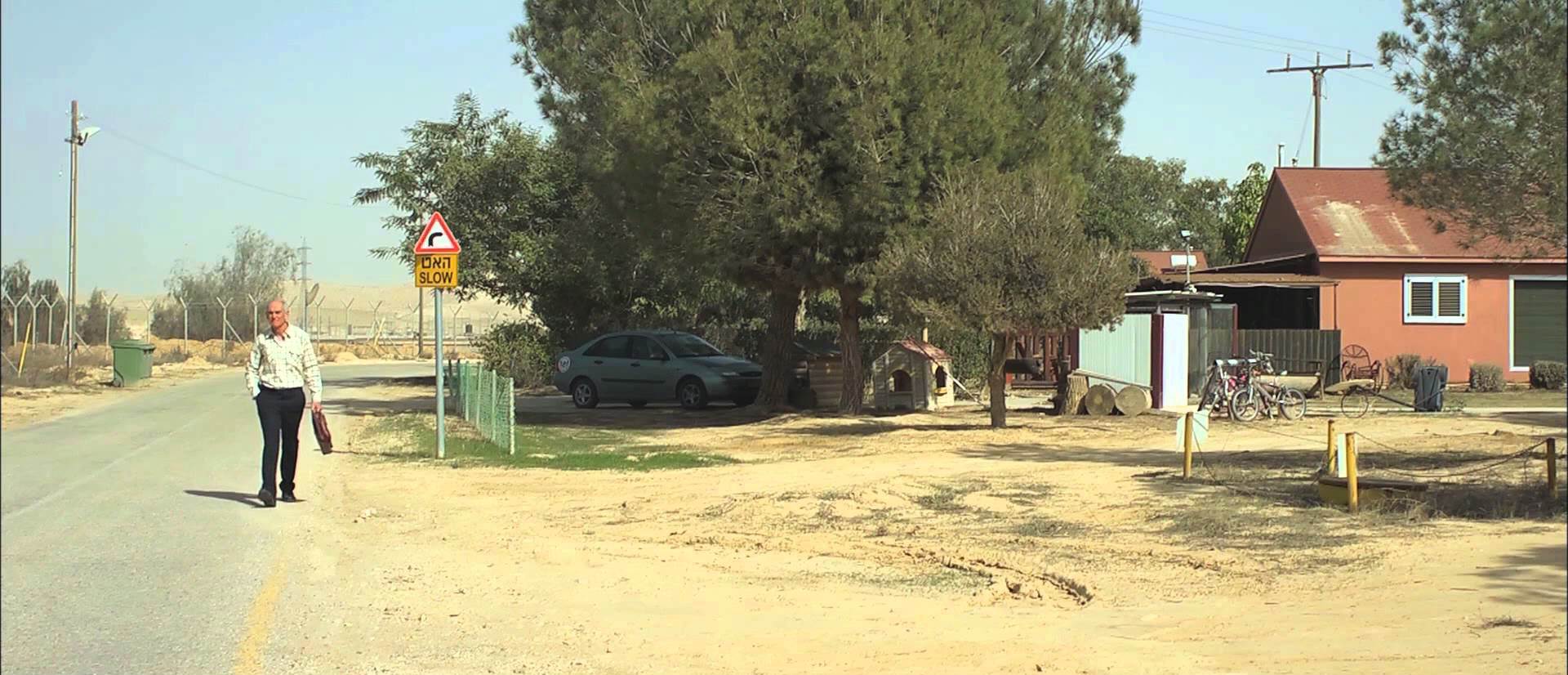 Back on Track (Closing Night) (2013, narrative, Germany, 105 min, dir: Kilian Riedhof) – International premiere
Paul Averhoff was once a great marathoner, the gold medallist at the 1956 Melbourne Olympics. Now over 70 and forced to live in a nursing home, Paul rejects singing groups and handicraft classes to don old running shoes and train for the Berlin Marathon, which he intends to win.

Screening with:
Mohawk Midnight Runners (2012, narrative, Canada, 16 min, dir: Zoe Hopkins)
In homage to a late friend, Grant decides to implement positive life changes, one of which involves running naked in the middle of the night.