CSFF co-presents screening at Hot Docs
(Toronto, April 13) – The Canadian Sport Film Festival is proud to again this year co-present a screening at the upcoming Hot Docs documentary film festival in Toronto.
CSFF will be co-presenting I've Seen the Unicorn.We'll be giving away a pair of free tickets to the Sunday, April 27th screening. Follow us on Facebook or Twitter to enter. I've Seen the Unicorn screens at the following times and locations:
Sun, Apr 27 8:30 PM, TIFF Bell Lightbox 2
Mon, Apr 28 12:30 PM, TIFF Bell Lightbox 3
Fri, May 2 4:30 PM, ROM Theatre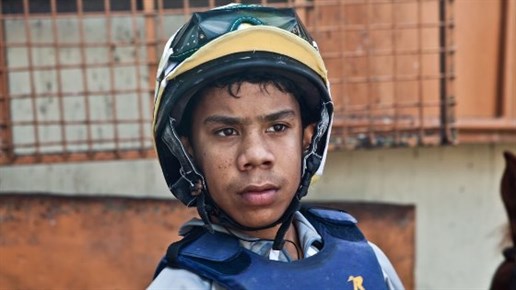 On the tiny island nation of Mauritius, Alvinio Roy, a young, stouthearted fisherman, dreams of becoming a champion jockey at the fabled Champs de Mars Racecourse. Though a remnant of the British Empire, which ruled Mauritius until 1968, horse racing has endured as the lifeblood of the island. As one local explains, "There are beaches—and horse racing!" We follow Alvinio and other horse racing aficionados—a Rastafarian gambler, a shrewd bookmaker, an Irish jockey and the head trainer of the Gujadhur family stables—in rapt anticipation of the year's ultimate race: The Maiden Cup. With a lyrical eye, director Vincent Toi throws us into the nail-biting sport of horse racing to evoke a nation resolute in spirit despite centuries of colonial rule. I've Seen the Unicorn conjures a tangible, fragrant sense of place and a nation galloping forward on its optimism.