CSFF Toronto
CSFF announces first feature screening of 2014 festival at Toronto Sports Summit
Toronto (March 29) – The Canadian Sport Film Festival is excited today to announce the first feature screening of the 6th annual CSFF. This announcement took place at the Toronto Sports Summit, hosted by the Toronto Sports Council.
The first of three feature screenings that will be included in the 2014 CSFF program is "Red White Black & Blue."
"Red White Black & Blue" is a feature-length documentary that profiles two teams (a boys' and a girls' team) from south Los Angeles that take their new-found rugby skills across the world as they tour New Zealand.  Along the way, the players learn and grow with their teammates while dispelling myths about the community that they represent.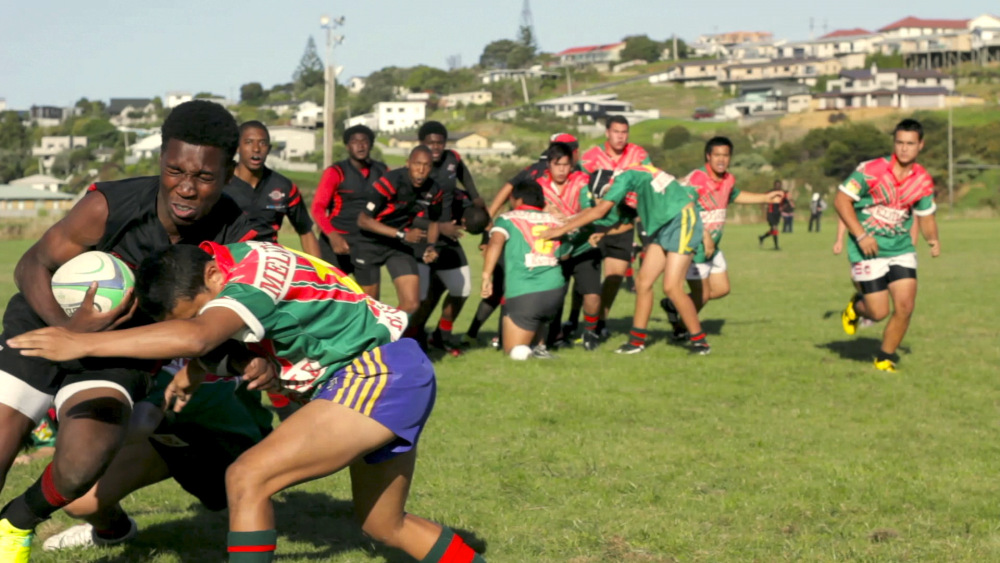 The 6th annual CSFF will take place May 16-18 at TIFF Bell Lightbox in Toronto. CSFF screens films from around the world – documentaries and narrative films, features and short – that use sport, physical activity, play, recreation, and dance to tell compelling stories of personal introspection and social change.
For more information on CSFF and details on the entire 2014 program, go to sportfilmfestival.ca.