Thanks for a great 2013
The 5th annual Canadian Sport Film Festival was an unqualified success, highlighted by 5 screenings at TIFF Bell Lightbox that featured engaging and personable guests interacting with the audience. We owe a big thanks to our wonderful and supportive sponsors, and all the hardworking volunteers that make our events possible year and year.
The highlight of closing night in 2013 (Saturday, June 8) was the appearance by Susie, Rita, Dora, and Laura (stars of Uluit: Champions of the North) who travelled great distances to join us and also offer an impromptu throat-singing concert.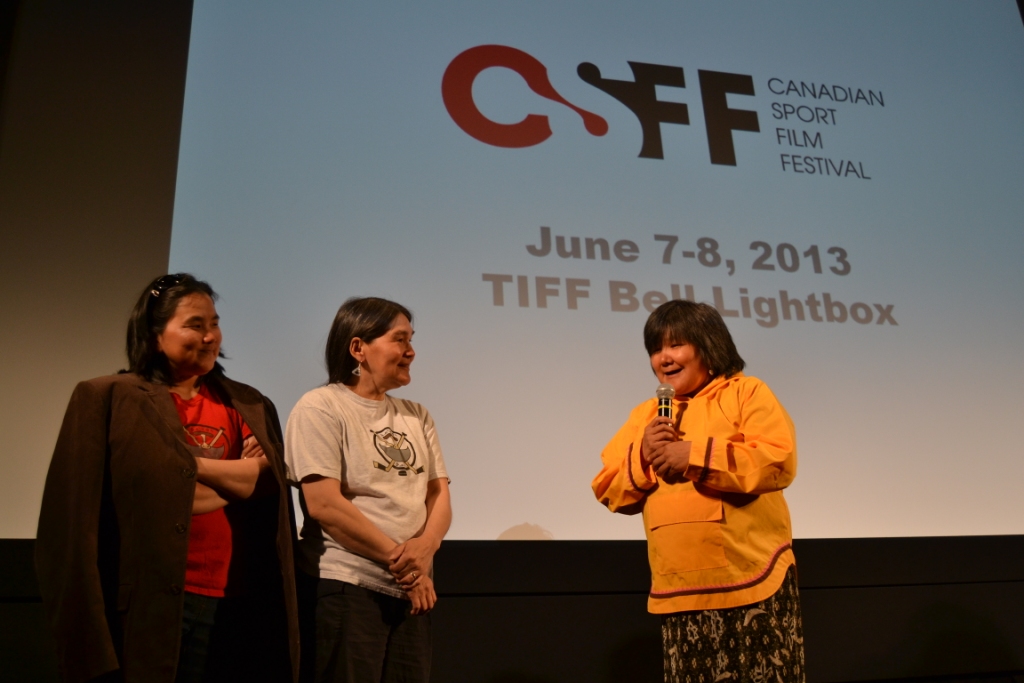 Friday night (June 7), Carmen Klotz (co-director of Lace Bite) and some of a stars of world-record-breaking marathon hockey game also were in attendance.
The Saturday afternoon (June 8) program was highlighted by a kids' workshop and screening.
These aspiring young filmmakers worked together to make their first animated film: