CANADIAN SPORT FILM FESTIVAL
Sharing Our Passion
for both Sport and Film
The Board of Directors is the governing body of CSFF and works to fulfill our
mission and mandate of provoking dialogue on the power of sport to inspire social change. The Board ensures CSFF is complying with all legal obligations.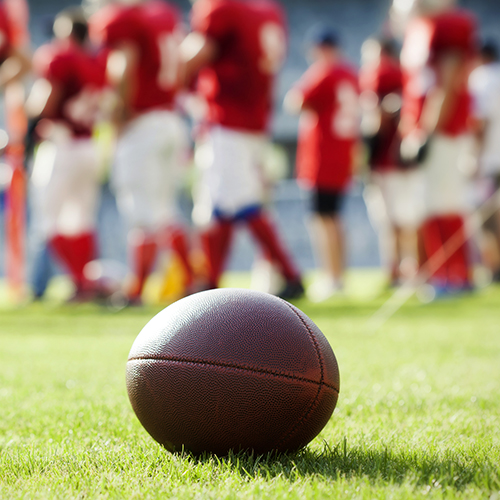 Canadian Sport Film Festival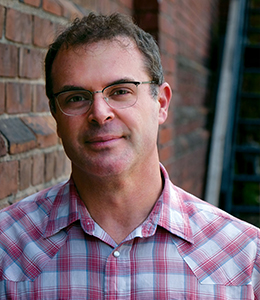 Russell Field, Chair
Russell founded the Canadian Sport Film Festival in 2008 out of his passion for both sport and film – a passion reflected in his work as associate professor at the University of Manitoba, where he teaches the course "Sport, Film, and Society." Russell is a past film review editor for the Journal of Sport History. His knowledge of the international landscape of sport film ensures the annual Canadian Sport Film Festival includes a selection of provocative films from around the world. Born out of a desire to showcase the power of sport and film, the Canadian Sport Film Festival brings together committed staff and volunteers to organize dynamic, inclusive events throughout the year that engage Canadians from coast to coast to coast.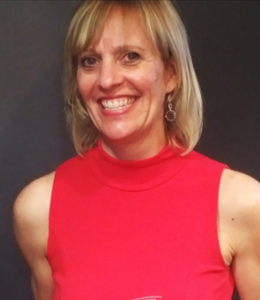 Michelle Brownrigg, Member at Large
Michelle is the Senior Director and Chief Program and Officer at Hart House at the University of Toronto, a student and community facing centre that focuses on community-building through programming in arts, dialogue and wellness. Michelle works with an interdisciplinary team who oversee experiential learning initiatives that foster civic and community engagement, various forms of arts expression, and support overall health and well being.
Prior to her role at Hart House, Michelle was the Director of Physical Activity and Equity at UofT in the Faculty of Kinesiology and Physical Education, and has a long history of work in the non-profit, charitable and community development sectors, including a term as CEO of Active Healthy Kids Canada. She was also a member of the Faculty of Health at York University as a course director for several years, delivering a senior level undergraduate course focused on social determinants of health and population health approaches to health disparities. She has additional post-secondary teaching experience in health psychology, sport psychology and organizational behaviour.
Michelle was the Executive Manager of Projects & Public Affairs for the Ontario Physical and Health Education Association, and served as the Strategic Communications & Knowledge Management consultant for the Laidlaw Foundation, a funder of youth engagement strategies in relation to arts & culture, recreation, environmental justice and inclusivity.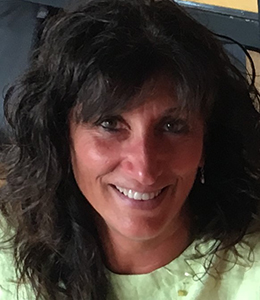 Christa Costas, Member at Large
Christa has expertise in physical activity and health promotion built on thirty years of employed and volunteer experience and an academic foundation in health care, physical education and applied health science. Christa has worked with ParticipACTION (in roles including National Project Coordinator, Director of Health Communications, Relationship Manager), Hamilton Public Health Services (Physical Activity Specialist) and Instructor (York University and Sheridan College). Christa currently operates a consulting business, working with government and non-government organizations in the physical activity, recreation and sport sectors. She is also the Director of Partnerships for the Active Living Alliance for Canadians with a Disability and the Director of Partnerships and Education for the Canadian Parks and Recreation Association. As a volunteer, Christa serves on the Board of Directors for the Canadian Fitness and Lifestyle Research Institute (Chair) and KidSport Ontario (Vice-chair). Christa is a Registered Nurse, has a Bachelor of Arts in Honours Physical Education and two certificates (Fitness Assessment & Exercise Counseling, and Sport Administration) from York University, and a Master of Arts in Applied Health Science (Health and Physical Education) from Brock University.
Christa is excited about the opportunities that the CSFF films and their messages contribute to broader society in a number of ways – from stories that highlight and encourage social change to the importance of participating in physical activity and sport for the benefits that individuals and communities can realize.
Based on her 30-year career in physical activity promotion, Christa sees the potential of film as an innovative way to inspire people to move and engage more in physical activity and use sport in a positive way to bring change to the world. And based on current world events, the timing couldn't be more important.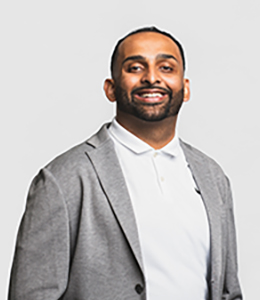 Naveed Tagari, Member at Large
Naveed is the Strategic Programs & Partnerships Lead for the DMZ's Pre-Incubator program, Bootcamp, and also leads all youth entrepreneurship programming.
Currently, Naveed is an MBA candidate at the Ted Rogers School of Management. He is also a graduate of the Sport & Event Marketing program at George Brown College and has a Bachelor of Arts in Politics & Governance from Ryerson University. Naveed comes from a rich background in the sports business world as well as the not-for-profit sector focusing on strategic partnerships and marketing.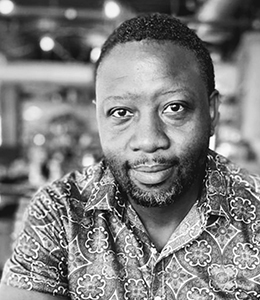 Tony Murira, Program Liaison
As a film and television industry professional and streaming programming veteran, Anthony's experiences and expertise lie in producing fictional narrative, documentary, commercial and branded content nationally and internationally. He has been a part of every facet of the film and television industry, learning new skills at every turn. He's worked with the National Film Board of Canada as a Production Coordinator for various Feature Films, TV Series' and Documentary projects in various capacities, and has served on many festival committees including the Toronto International Film Festival. He possesses a genuine love of all forms of cinema, from arthouse to blockbuster films. He is excited to be able to contribute his expertise to an organization that uses cinema to uplift and showcase sport through cinema.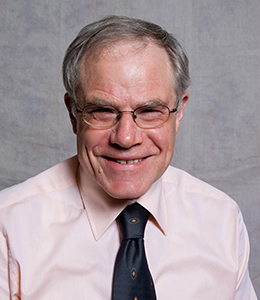 Bruce Kidd, Member at Large
Bruce Kidd brings a lifetime of experience in Canadian and international sport to the work of the Canadian Sport Film Festival. In athletics, he was Commonwealth champion and competed in the 1964 Olympics in Tokyo. He was twice elected Canada's male athlete of the year by Canadian Press. He was subject of two films, including Don Owen's award-winning Runner still available on-line from the National Film Board. He has coached, taught, and served the University of Toronto as its athletic director. He has written about sport as a journalist, playwright, historian, and policy analyst. His memoir about those experiences, A Runner's Journey, was published by the University of Toronto Press in 2021.
Bruce has been an enthusiastic supporter of the Festival since the beginning and believes: 
"In a world where the commercial media spin out narrowly masculinizing messages about a monoculture of North American team sports, the Canadian Sport Film Festival provides a fascinating window upon the enormous varieties, complexities, problems and achievements of sports the world over, and the different ways that filmmakers and their subjects have engaged with sports. It's always a treat to be involved with CSFF."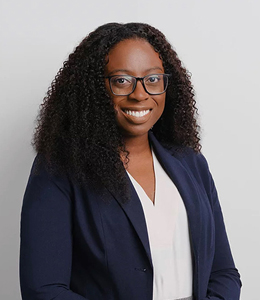 Kenyah Coombs, Secretary
Kenyah is on her way towards becoming a lawyer in Ontario while pursuing a Master of Law and a Master of Business Administration. In her spare time, Kenyah is a filmmaker mainly focusing on documentaries.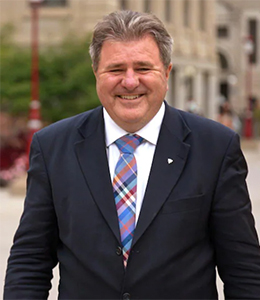 Gilles LeVasseur, Member at Large
Gilles LeVasseur has a prestigious record of achievement in a wide range of fields, both in the private and public sectors. He has been awarded numerous degrees in Business, Economics, Health, Law and International Affairs, and post-graduate studies at Cambridge University.
As a University professor, he teaches law, economics, communications, and business. He also serves as a JAG Officer (Reservist) in the Canadian Armed Forces with an expertise in logistics and finance.
Gilles is a member of several professional associations, including the Ontario and Quebec bar associations, the Institute for the Governance of Private and Public Organizations, and the American College of Health Executives. He holds designations as a Certified Health Executive (CHE), Certified Management Consultant, Project Management Professional (PMP) and Financial Planner (Pl. Fin.).
Gilles has published 14 books on law and on business and serves as the editor of three international journals on public and private sector management. He has partnered with both the federal and Ontario governments to draft legislation and regulations governing e-commerce and other technology-related legal issues. His experience also includes navigating legal compliance, managing public and private sector projects and developing digital policies and initiatives.
Gilles has received several prestigious awards, including the Order of Ontario, the Queen's Golden and Diamond Jubilee medals, the rank of Commander of the Ordre de La Pléiade, an honorary doctorate, the Lieutenant-Governor's Ontario Heritage Award for Lifetime Achievement, and other awards for his contributions to Canadian society and the governance of  associations.
He has appeared on public TV networks to speak on national and international issues and has served on several national and provincial Boards of Directors in health, business, minority rights and cultural affairs. Previously, he was on the Board for the PanAm Games in Toronto in 2015 and the Canada Games in 2022. Gilles looks forward to sharing his vast experience and skill set as a board member with the Canadian Sport Film Festival.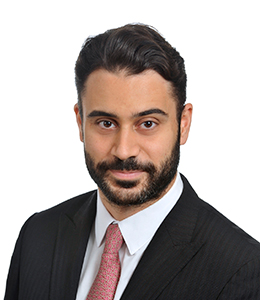 Andrew Moussa, Member at Large
As a passionate runner and tennis player, Andrew has always turned to sports as an outlet to manage stress. Having graduated from McGill University's Desautels Faculty of Management, he has since pursued a career in finance with roles in equity research, venture capital and investment banking. Presently, he is an Associate Director in Investment Banking with Scotiabank. Based in Montreal, Andrew hopes to contribute thoughtful and engaging work that helps grow CSFF and its influence on various communities.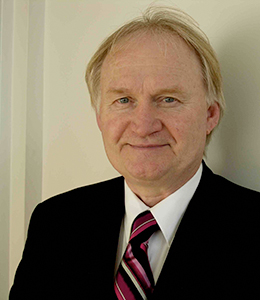 Neil Wright, Member at Large
Neil is one of the original directors of the Canadian Sport Film Festival and has been an enthusiastic supporter of the Festival ever since its inception. He is also the Chair of the Harbord Street BIA, a dedicated longtime sponsor of CSFF. Throughout his career, Neil has generously shared his time and real estate expertise with the community and numerous media outlets across Canada.
Canadian Sport Film Festival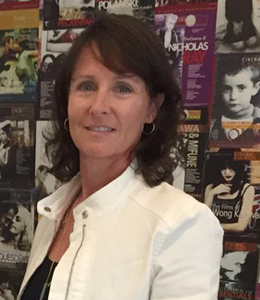 Alicia Tyson, Managing Director
Alicia is a Health Promotion Specialist who works with communities and organizations to create social and physical environments that promote health and wellbeing for all. She has provided leadership and support to individuals as a fitness instructor and personal trainer and has led sessions in chronic disease prevention for municipalities and the Province of Ontario at the Muskoka Parry Sound and Simcoe Muskoka Health Units. Alicia has been a leader in health and physical activity promotion at Active Healthy Kids Canada and has led community engagement in provinces and territories across the country through ParticipACTION's Sports Day in Canada program – a national celebration of sport to build community and facilitate healthy, active living. Most recently, Alicia produced a short documentary about the key role sport and physical activity played in the rehabilitation and continued recovery of three stroke survivors. A driving force on the Canadian Sport Film Festival Team since 2019, Alicia is always excited for CSFF Opening Night and currently works as an independent consultant.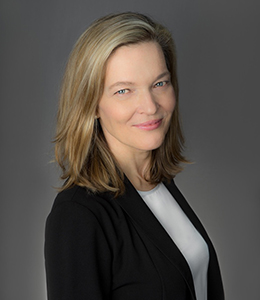 Moira Sheridan, Marketing & Communications Director
Moira is a marketing professional with extensive corporate experience in both the transportation and accounting services industries. In addition to her work in the private sector, Moira is also actively involved in her community. She is a longtime supporter of numerous non-profit organizations and has volunteered her time and expertise to many cultural, artistic, and athletic initiatives. In her spare time, Moira is passionate about health and wellness and enjoys being active. In particular, she is an avid runner who has completed numerous road races including a full marathon and a number of half-marathons. Moira currently works as an independent consultant and is excited to be part of the Canadian Sport Film Festival team.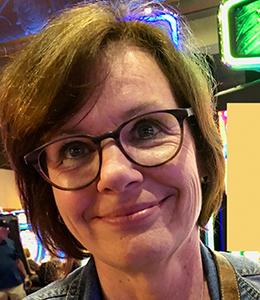 Mary-Ann Kosela, Graphic Designer
Mary-Ann spends much of her free time kayaking the waterways in Muskoka. She is an award–winning and published photographer often seen with her camera capturing moments in nature. After years of creating designs in public health, she is currently self-employed doing graphic design for multiple government and non-government organizations.