Submit your film to CSFF 2023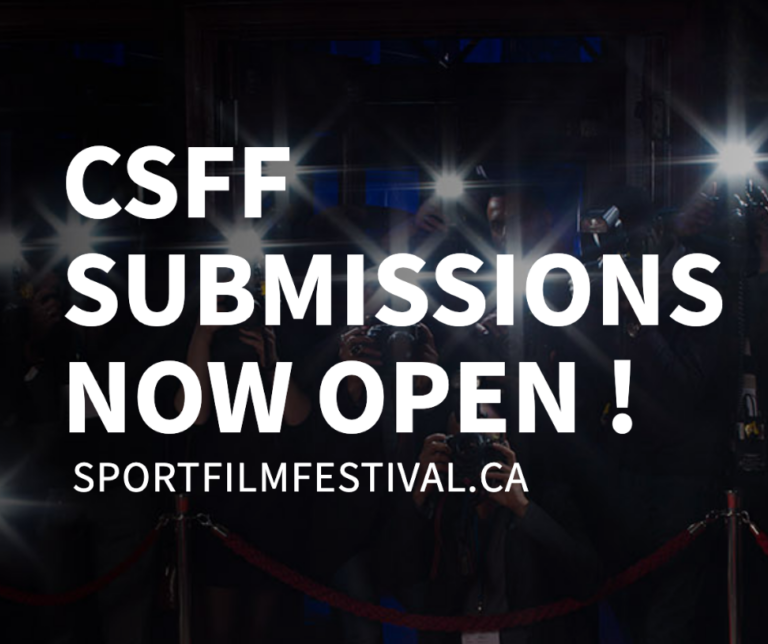 | | Entry fee – until April 10, 2023 | Entry fee – until May 1, 2023 |
| --- | --- | --- |
| Short films (under 40 minutes), all categories | | |
| Features (40 minutes or longer), all categories | | |
Submissions will only be considered complete once all required details have been submitted and entry fees are paid.
The Canadian Sport Film Festival (CSFF) brings together the theatre of sport and the medium of film to tell unique, provocative, and passionate human stories from around the world. We envision a global community that embraces sport for all.
CSFF has a mission to provoke dialogue on the power of sport to inspire social change. CSFF encourages submissions of Canadian and international films about sport that are not typically screened or widely available. We want to share the stories beyond the scoreboard, behind the camera and told with a critical lens.
Why a sport film festival? 
Sport is an integral part of the cultural narrative. It is a common language that has the power to bring people together.
Sharing powerful personal and political stories from around the world through the lens of sport creates an opportunity to learn about one another and gain a deeper understanding of our shared humanity. 
This is the place where inspiration can be found to affect social change.
CSFF Purpose / Themes:
To redefine the role of sport in society
To affirm ethical values in sport
To normalize equity, diversity and inclusion
To demonstrate the social value of sport
To update and expand the existing sport narrative
To inspire social change through the universal language of sport
If you have a film about sport that explores or reflects these themes, we'd love to hear from you.