CLOSING NIGHT - CATEGORY: WOMAN
Saturday, November 19, 7 p.m.
Saturday, November 19, 7 p.m.
TIFF Bell Lightbox, Cinema 4
When South African runner Caster Semenya burst onto the world stage in 2009, her championship was questioned and, in sexist and racist ways, her body was scrutinized. Subsequently, international sport governing bodies ruled that targeted female athletes must medically alter their healthy bodies, under the guise of fair play. Today, four champion runners from the Global South fight back against racism, the policing of women's bodies in sport, and the violation of their human rights.
2022, Canada, documentary feature, 80 minutes
Director: Phyllis Ellis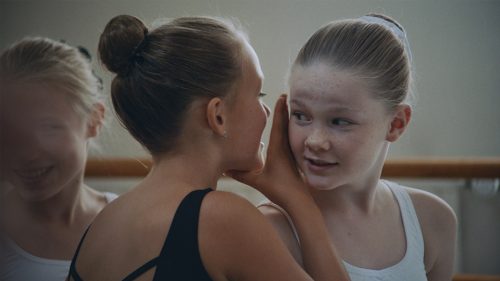 SCREENING WITH:
TORONTO PREMIERE
A tense battle ensues when the daughter of her former school bully joins Anna's dance class.
2022, Finland, fiction short, 18 minutes
Directors: Salla Sorri & Eva-Maria Koskinen