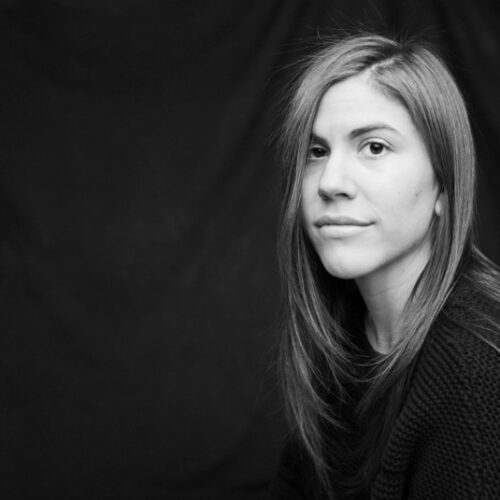 Emily Sheskin is an award winning film and commercial director. Her work has been featured in numerous publications such as (but not limited to) The New York Times, National Geographic, and The Atlantic.
As a commercial director for over 10 years, Emily has directed for many well-known clients such as Microsoft and Disney. She's created short documentary content for Netflix, and brings a commercial level of polish to all her short film work, such as Girl Boxer which premiered as a New York Times OpDoc in 2017.
Her first feature film, JessZilla, premiered in 2023 at the Big Sky Documentary Film Festival where it was in competition. From there, the film has won awards at the Fargo Film Festival, Rhode Island Film Festival, Ridgefield Film Festival, and the Atlanta Film Festival.
Emily holds a BFA from NYU's Tisch School of the Arts and is a member of New York Women in Film & Television, Film Fatales, and IFP. You can see more of her work at emilysheskin.com.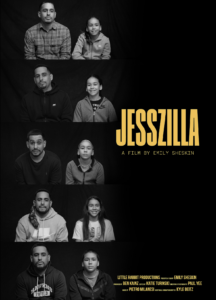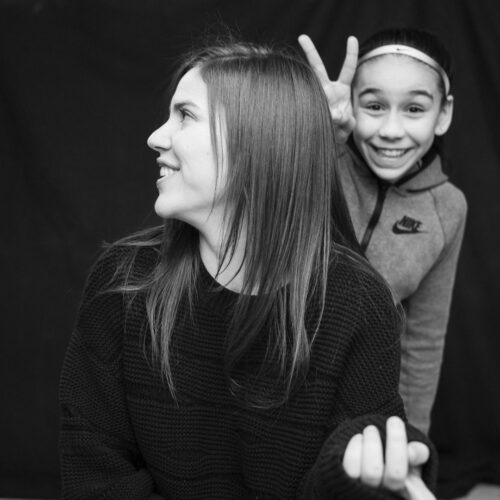 Emily Sheskin on JESSZILLA
When I initially read about Jesselyn, I loved the idea of profiling a young girl's journey in a male-dominated combat sport.
Through the process of making the short (a NYTimes featured OpDoc) and getting to know Jesselyn, I saw a bit of myself in her. I could relate to being a woman in a male-dominated field, just like Jesselyn can relate to being the only girl in the gym.
I went into the feature with so many questions to answer: What does it mean to be a champion? Where do parents fit in when it comes to their high-achieving kids? How will her female-ness play into all of it?
And then the unthinkable happened: a rare cancer diagnosis at 15-years-old.
By that point I'd been filming for 5 years. I'd blurred the lines of keeping your subjects at arm's length because it was impossible to know the Silvas and not have love for them. What was supposed to be a rare coming-of-age story about a future Olympian, was now potentially a story about pediatric cancer that we weren't sure we wanted to tell for Jess' sake.
While the adults wrestled with what this meant, and with the possibility of scrapping what we had made, it was Jesselyn who wanted to continue and finish this film. She was the one after her diagnosis who asked when we were doing our next interview. She is the reason that our film is a bittersweet – but inspirational story, because her fighting spirit can't help but give us all hope.
This film is so important to me because my subjects are so important to me. The fact that we don't know how much time Jesselyn has with us hurts, but it made it that much more important to me that this film represent her legacy. Thanks to Jesselyn, this film is for everyone: parents and children alike.
To use her words – I want everyone to know Jesselyn Silva. What she did and what she'll continue to do for those that take her message with them into the future.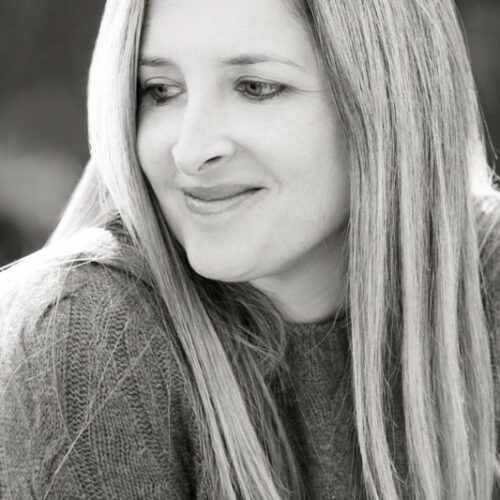 A passionate storyteller since her childhood in rural Iowa, Nancy Svendsen recently turned from the healthcare field to filmmaking. Her first feature documentary tells the story of Pasang Lhamu Sherpa – the first Nepali woman to summit Mount Everest. Related to Pasang by marriage, Nancy brings nuance and depth to a moving and inspiring story. 
Nancy now combines her business acumen and experience running large organizations with her passion for women's rights, the creative arts and storytelling. Nancy started Follow Your Dream Foundation as a place to incubate and launch powerful stories that can influence people's lives. She believes that the inspiration born of reaching for the impossible is transformational.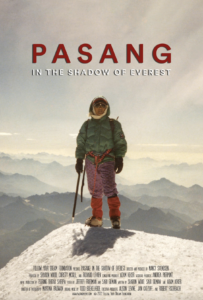 I came to this story through my brother-in-law, Dorjee Sherpa. One evening, he told me of his sister, Pasang. I had an immediate visceral connection with her. Through the distance of space and time, I connected with this woman, whose extraordinary yearning for a bigger world compelled her to push through the power structures of her society. Like a Russian doll, Pasang had found herself inside concentric rings of structural, religious and personal oppression. Each time she broke through one, she found herself inside another. On the mountain, she fought to be treated as an equal to the international climbers. And ultimately found herself facing the undeniable limits of the natural world — Mount Everest itself.
While I have faced none of these extreme examples of marginalization in my own life, I feel a deep kinship to Pasang's desire to be her own person and to resist the power of someone else telling her "no". It feels like the story of civil rights in this country. 
I have always been convinced that stories have the power to change minds. In this turbulent time, true stories of Indigenous women of colour rising up to claim their place in the world have never been more necessary. Above all, I believe that Pasang's life, her contributions, and her name should not fall through the cracks of history. It's my ambition with this film to bring them to light.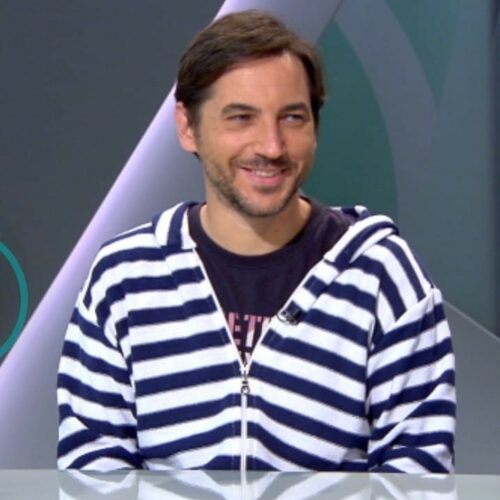 Gonzalo Suárez Garayo was born in Vigo, Spain in 1979. He has a degree in Audiovisual Communication and a Diploma in Advanced Studies in Film History. During his university years, he made fiction short films that won several international university film competitions, such as UNIFEST and PROYECTA.
In 2006, Gonzalo was in a car accident that left him with a spinal cord injury. He has subsequently worked as a teacher at the Higher School of Cinematographic Arts of Galicia (EGACI), at the School of Image and Sound of Vigo (EISV) and at the Audiovisual School of Vigo (EAV). He is the Co-creator and Programmer of the Vigo International Inclusive Film Festival (VIIFF) since 2016. His film 0.5 METERS ("A Cero.5") marks Gonzalo's return behind the camera since his accident and his debut in the world of feature films and documentaries.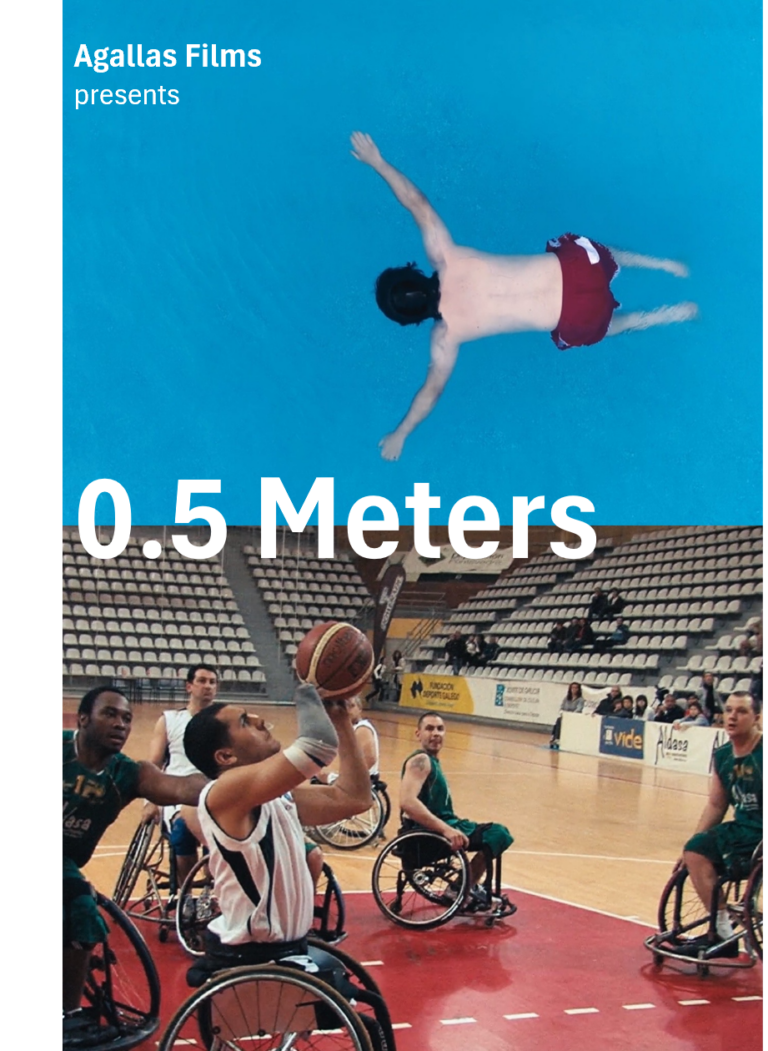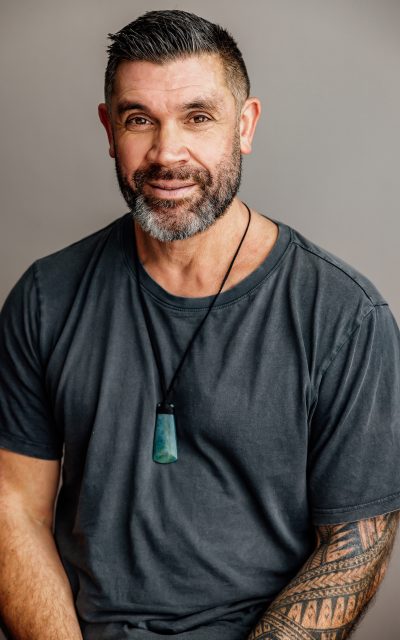 Damon Fepulea'i is an Aotearoa-born director of Samoan and European heritage. In 2002, Fepulea'i wrote and directed Watermark, a short film that tells the story of a young girl who is caught by the rising tide while out spearfishing. The film debuted at Rotterdam Film Festival and was invited to 20 international festivals including Locarno, Edinburgh, Sao Paolo, Hof, Tampere and has won awards for Best Film, Actress and Cinematography. His shorts were also included in Peter Jackson's Wildcard picks five times in a row at the 48 Hour Film Festival Competition.
Damon has been committed to Pacific storytelling through his career and is best known for his directing work on the hit New Zealand shows Jono and Ben, Head High and Mean Mums. Prior to carving a strong name in Kiwi comedy, Fepulea'i cut his teeth in documentaries directing the 2003 documentary Dawn Raids as well as A Life In Death, and Life, Death and A Lung Transplant, the later earning him a nomination for Best Documentary at the Qantas Film and TV Awards. Red, White and Brass is Damon Fepulea'i's feature film debut.